This post brought to you by American Frozen Foods Institute and the Frozen Food Roundtable. All opinions are 100% mine.
We just had our baby's FIRST birthday party – what?? I can't believe he's actually a year old already!
While some people go all out for parties, I wanted to keep ours relatively simple. There's some awesome ideas out there, but I knew that he wouldn't remember a thing from his party, and I didn't want to drive myself crazy making everything picture perfect. So I contacted a local church with some awesome grounds, pad $25 to reserve their picnic grove, and started planning for having our party there.
Nice plan, right?
WELL – there is no actual roof in that picnic grove. Which meant that when the forecast called for variable rain throughout the day…we were in trouble. On Thursday night, we decided to just have the party at our house (on Saturday)…which meant we had some FAST work to do! My whole goal of "not stressing" was kind of defeated at this point – ha! We quickly finished our bamboo privacy screens outside and acted like crazy people trying to get the house clean enough to be company-ready.
While I enjoy cooking, I can honestly say that keeping the food simple was one of the best things we could have done for the day! We used mostly frozen foods – and looking back, it was actually better that we had it at our house so we could get everything in & out of the oven while we were here!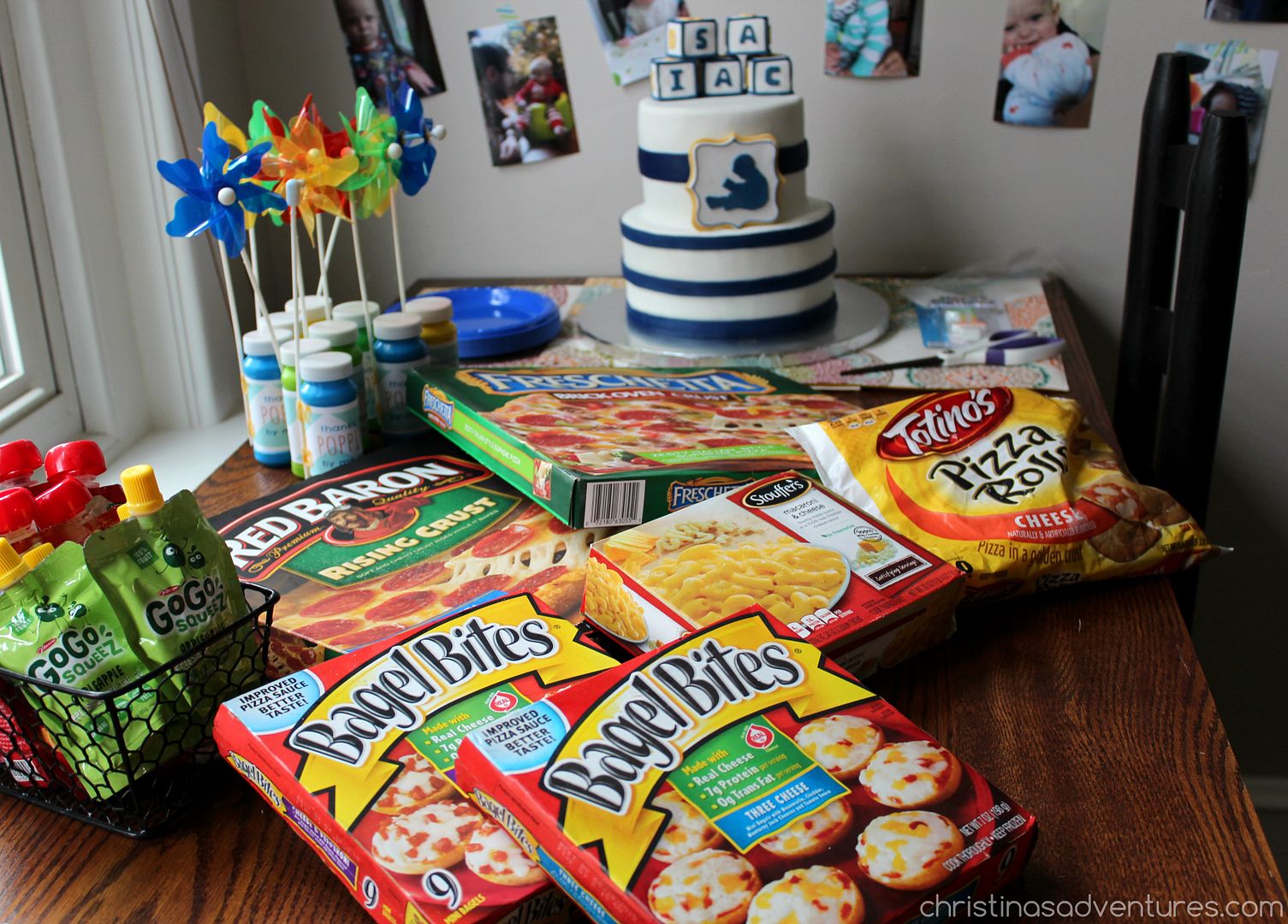 In the craziness, I didn't get to snap a picture of the counter with our set-up. We used our crock pot (SO convenient) to cook frozen meatballs with some jarred pasta sauce. I was able to put that in the crock pot in the morning & forget about it until the guests arrived for lunch. We had rolls & cheese to make meatball sandwiches, and the two frozen pizzas (we used Red Baron & Freschetta). I had a smaller pot going with this convenient crumbled turkey for a few guests we had that didn't eat beef:
We also ate Jimmy Dean's frozen breakfast sandwiches in the morning while we were prepping for the day – nice to have an easy breakfast on a party day!
We had Bagel Bites & Totino's Pizza rolls on this table, as well as pasta salad (made by my mom!) and chips & pretzels.
Since everyone at the party had at least one kid, we made sure to have lots of kid-friend food there as well. The Stouffer's macaroni & cheese was awesome – and we had Isaac's favorite fruits (strawberries & watermelon) as well as fruit pouches. I swear he could live off of those pouches if I let him!!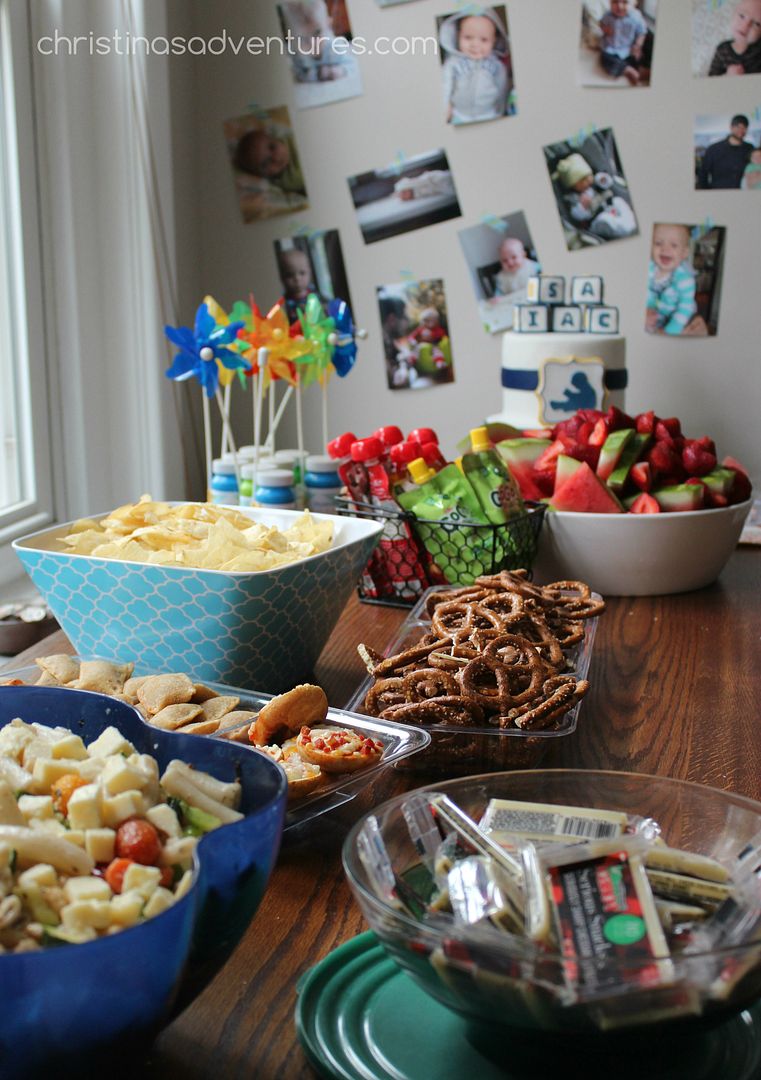 We got lots of compliments on the food – and it was so easy!!
As I wrote here – I love that frozen food is made from real recipes & real ingredients. Freezing food is how fresh stays fresh! Read more about the benefits of frozen foods, and learn more about fresh vs frozen with these informative links.