This post brought to you by Listerine. All opinions are 100% mine.
We're working on fixing up our old house one room at a time. One of the rooms I'm dreading is the bathroom. Since we just finished our big kitchen renovation, we're trying to not do another disruptive and expensive renovation right now, which means we're stuck with two bathrooms that we really don't love. Since it will probably be a while before we do any major work on our bathroom, we're trying to figure out how to love these bathrooms (that we kind of hate…)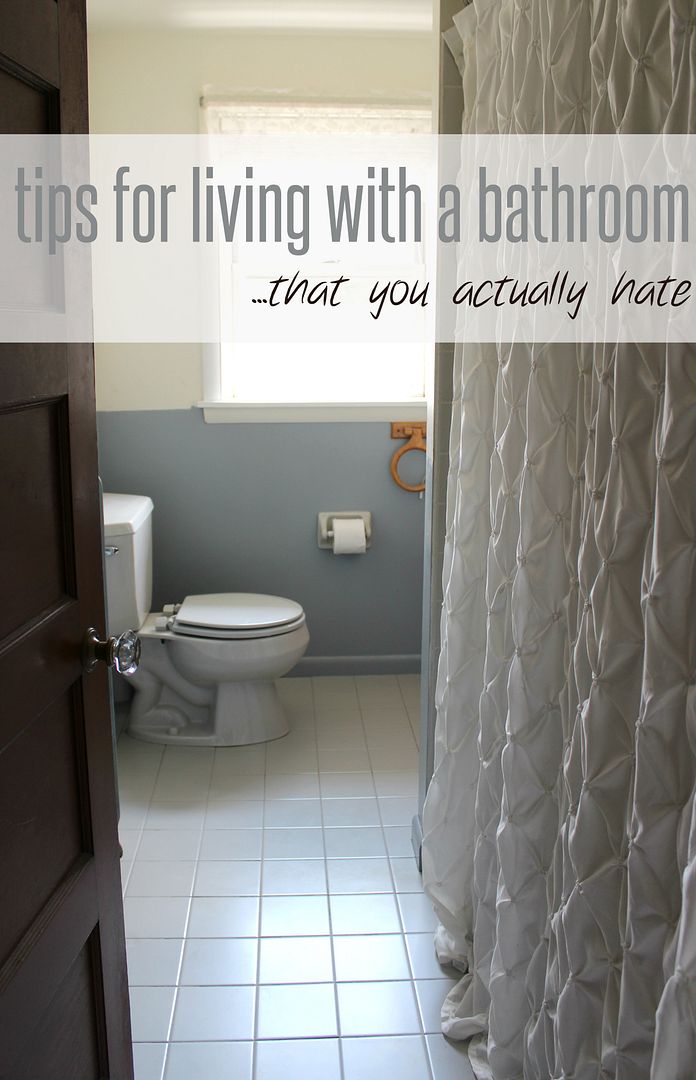 First things first – remove the easily removable. We took off the ugly wallpaper border, window treatment, and shower curtain. Easy easy. Add things in that you love (that aren't too expensive). We bought this shower curtain on Overstock:
Clean the space like you love it. Maybe it's just me, but when I have a space that I am in love with, I treat it really well. When I don't like a room, I tend to slack off on cleaning it. I'm finally learning that this pattern makes a bad space even WORSE! (here's how I got rid of mold & mildew in my bathroom)
Add stylish accents to your space that will make you smile. By doing this, you can take attention away from the negative aspects of your bathroom and draw attention to the things you love!
An easy way to do this is with this awesome new Listerine bottles. How fun is the chevron? I've also never tried a citrus mouthwash before – I love it for after I brush my teeth in the morning.
You can get these cute bottles at Target! There's four different flavors/colors (cool mint, fresh mint, arctic mint & fresh citrus) so you can get one that matches your space:
Available for a limited time – Save Now with Target Cartwheel
When all else fails – add fresh flowers! While this may not be practical for every day, it's an awesome way to freshen up an ugly bathroom when you have company over!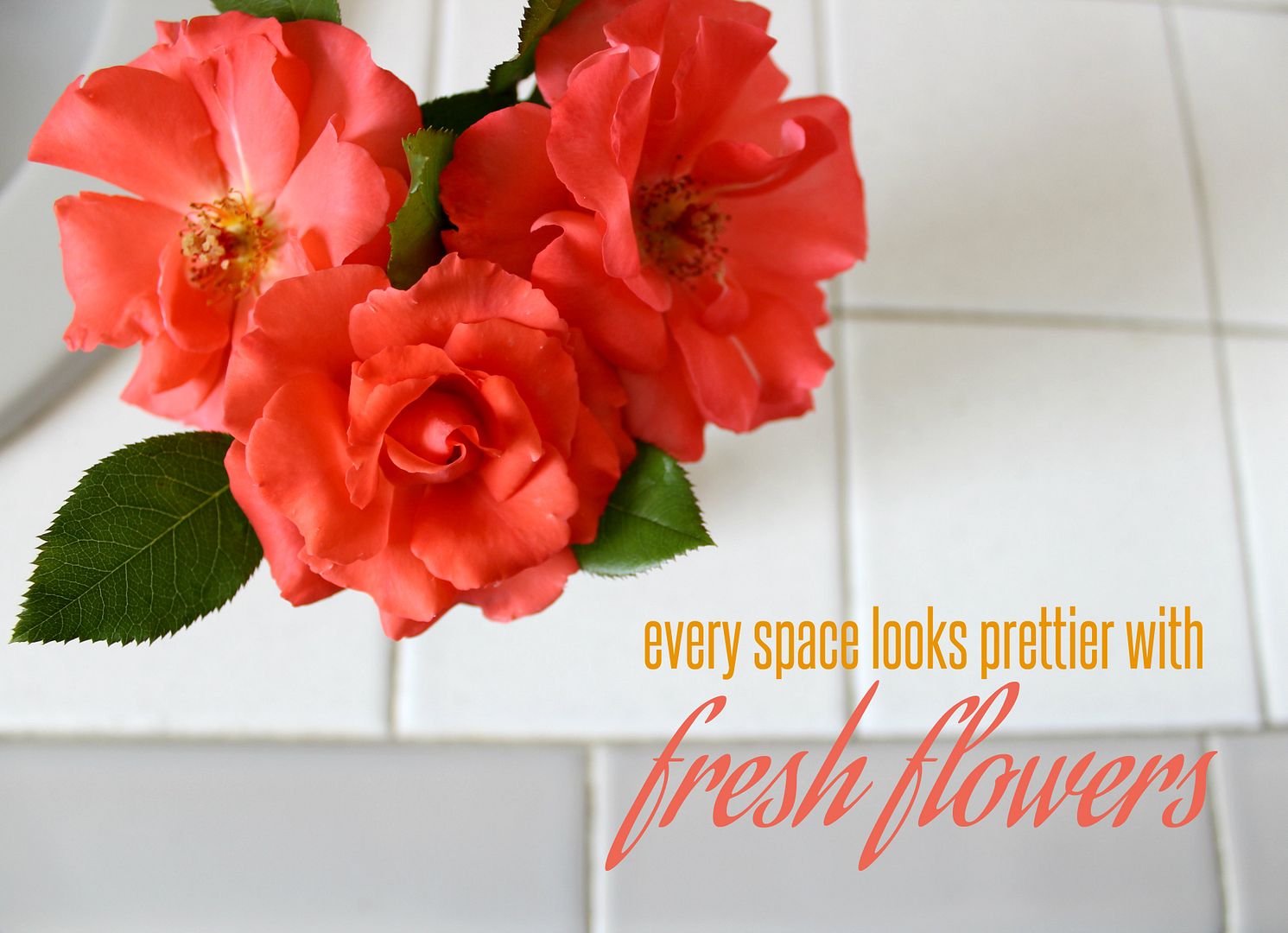 Again – it's all about drawing attention away from the bad in your bathroom! Remove what you can, clean like you love it, and add some beauty to your space!
Do you have an ugly bathroom? Have any favorite tricks to embrace your space?