This post brought to you by Groupon Gift Shop. The content and opinions expressed below are always 100% my own.
Do you have anyone on your list who is just plain hard to buy gifts for? You know, the person who has everything and wants nothing? That's my parents. They're awesome, and they do so much for us, but giving them gifts is always a challenge!
I finally got excited about giving them a different gift this year. My parents may have many things, but they do not have wine delivered to their door. And who wouldn't enjoy wine delivered to their doorstep during these cold winter months?
I was excited to find a local Groupon for a wine delivery service, and I knew it was the right gift for them! I didn't just want to hand them the voucher, so I had some fun figuring out how to creatively present their gift to them. I made this label for the front:
And then when they turned the bottle over, they saw this: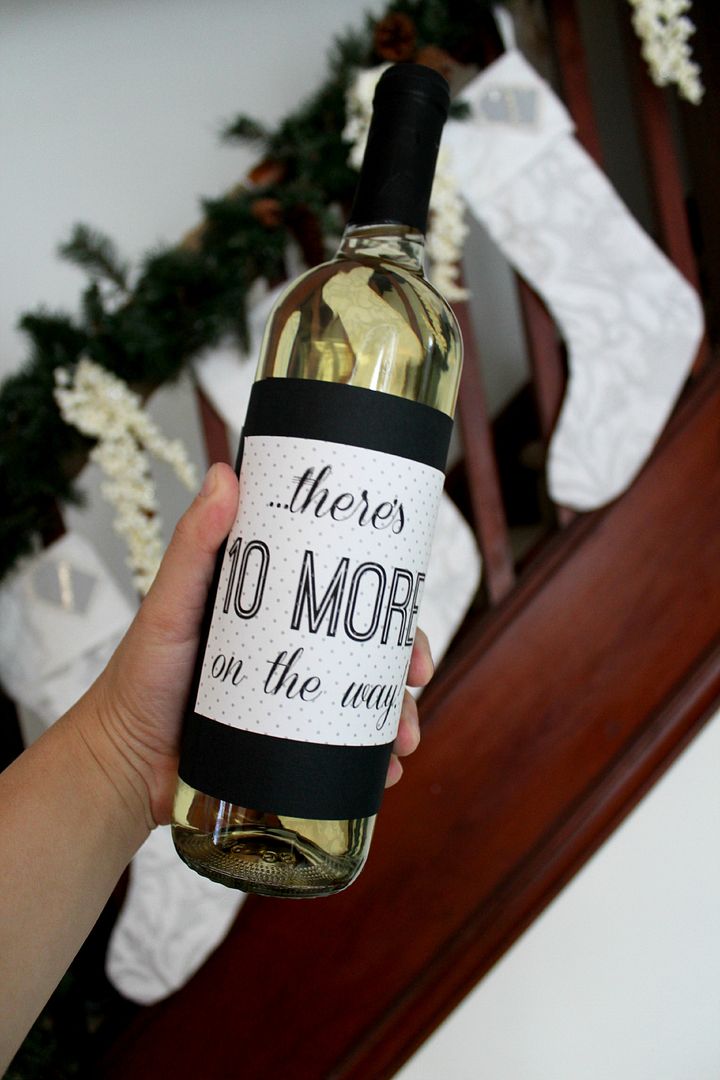 I thought it turned out really cute! I just printed cute text out onto some scrapbook paper, and then mounted it all on black cardstock.
Can I please tell you how much I'm enjoying giving Groupons this year? I have been a hugs fan for years (I have used them at least 5 times for weekend getaways), but this is the first year I'm giving them as gifts. It's so fun! It's really awesome to be able to give people an experience for the holidays, and it'll definitely be more unique than another tie for dad or scarf for mom! 🙂
Make sure you check out Groupon for gift ideas for the people you love!